Alkor Technologies - manufacturer of ball lenses. We can make small ball lenses from diameter 1.8mm and large ball lenses up to diameter 90mm made out of optical glass and Fused Silica.
Ball lenses are commonly used for laser collimating and focusing, laser-to-fiber coupling, fiber-to-fiber coupling, and fiber-to-detector coupling. Ball lenses have very low spherical aberration and so focus and collimate light very accurately. They are available economically at very high precision and are simple to mount. Sapphire ball can be used from 200nm to 5.3μm and has exceptional hardness, strength and temperature resistance. N-BK7, Sapphire and Fused Silica ball lenses available upon request.
Ball lens Standard Diameter, mm: 1.8; 2; 2.5; 3; 4; 5; 6; 8; 10mm. MOQ - 100pcs
Contact our sales team for quotation. We will prepare answer within same day for EU customer and within 24 hours for USA and worldwide customers.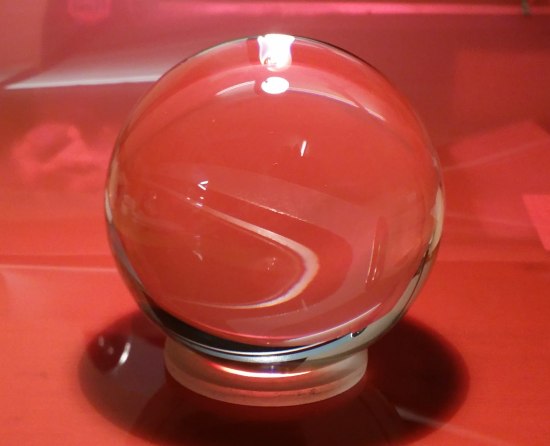 Large ball lens 80mm diameter
Alkor Techologies also produce half ball lenses, hyper-hemispherical and hemicylinder lenses made of Fused Silica, Sapphire, Si, Germanium.